Potential Pathways for Development of Imaging Endpoints for Clinical Trials in AL and ATTR Amyloidosis
November 18, 2022
This hybrid in-person and virtual meeting of the Amyloidosis Forum explored the different imaging modalities being used in AL/ATTR amyloidosis.  The discussion sought to identify knowledge gaps impeding their implementation as validated tools that could serve as endpoints adequate for drug approval in interventional clinical trials.
Participants including clinicians, FDA (DIRM, DCN, DHM), MHRA, EMA, NIH, industry partners, patients, and the Amyloidosis Research Consortium (ARC) highlighted what was needed to enable the use of imaging measures as tools for determining study eligibility, for assessing safety throughout the study, and for use as clinical endpoints for regulatory decision making in trials of new therapeutics for AL and ATTR amyloidosis.
Agenda
8:45 am
Welcome and Introductions
Isabelle Lousada & Rosalyn Adigun
8:55 am
Overview: The Central Role of Imaging-Based Biomarkers
Sharmila Dorbala
9:05 am
Animal Models for AL and ATTR Amyloidosis and the Need for Imaging
Christophe Sirac & Kevin Alexander
9:15 am
Biomarkers in Drug Development
Preston Dunnmon
9:25 am
Echocardiography: AL and ATTR Amyloidosis
Rodney Falk, Ashutosh Wechalekar, Grace Lin, Sarah Cuddy, & Cristina Quarta
9:55 am
Cardiac MRI: AL and ATTR Amyloidosis
Marianna Fontana, Frederick L. Ruberg, Justin L. Grodin, Michael Jerosch-Herold, & Michela Brambatti
10:35 am
Molecular Imaging of Amyloidosis-SPECT: ATTR Amyloidosis
Sharmila Dorbala, Mathew S. Maurer, Brett W. Sperry, Omar Abou Ezzeddine, Prem Soman, & John Vest
11:05 am
Molecular Imaging of Amyloidosis-PET: AL and ATTR Amyloidosis
Sharmila Dorbala, Michele Emdin, Jens Sörenson, Jonathan S. Wall, Spencer Guthrie, & Andrew Stephens
11:35 am
Connecting Changes in Amyloid Through Imaging with Changes in Cardiac Events, Functional Measures, & Health-Related Quality of Life
Ashutosh Wechalekar & Brett W. Sperry, moderated by Sarah Cuddy
11:55 am
Moderated Discussion: Standardization of Imaging in AL/ATTR Research
All
1:05 pm
Laying the Groundwork for Qualifying Images as Potential Clinical Outcome Surrogates: How to Get There from Here
Preston Dunnmon
1:10 pm
Patient Perspectives: The Value of Imaging
Isabelle Lousada
1:20 pm
Case Study from Another Rare Disease: Mavacamten in Symptomatic Obstructive Hypertrophic Cardiomyopathy (oHCM)
Ahmad Masri
1:30 pm
Images as Predictive Biomarkers (Trial Endpoint Surrogates): Current Thinking by the Health Authorities
Norman Stockbridge, Rosalyn Adigun, Joseph Rajendran, August Hofling, Nicole Gormley, Cynthia Welsh, Krishna Prasad, Clemens Mittmann, & Jean-Michel Race
2:05 pm
NIH HeartShare Study and BioData Catalyst
Vandana Sachdev
2:30 pm
Moderated Discussion: Potential Pathway(s) for Imaging Biomarker Development in AL and ATTR Amyloidosis
All
Isabelle Lousada & Rosalyn Adigun
How We Work
The Amyloidosis Forum has established a collaborative framework with appropriate stakeholders, including government, academic, scientific, patient, and industry organizations, to foster scientific collaborations. The Forum convenes regular meetings and has defined both workstreams and working groups to focus on key areas. The Forum is committed to publishing the outcomes from these initiatives.
Thank You to our Supporters
Platinum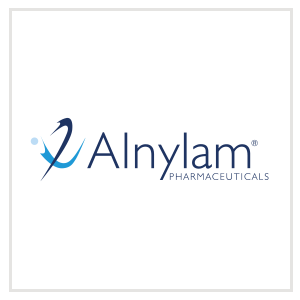 Gold
Bronze