Advancing Drug Development in ATTR Amyloidosis in an Evolving Treatment Landscape
June 21, 2023 | FDA White Oak Campus | Zoom
The first generation of drug approvals in ATTR amyloidosis has reshaped the research landscape creating the need to reconsider how to effectively design trials against a backdrop of treatments that slow progression of the disease. This Forum meeting will set the stage by sharing the advancements, evaluating the impact and unmet needs that currently exist, and identifying key initiatives with the aim of leveraging cross-stakeholder resources to collaboratively act on field-shaping priorities.
Agenda
(Draft Agenda, changes possible)
8:30 am
Welcome and Introductions
Isabelle Lousada, Rosalyn Adigun, & Mat Maurer
8:40 am
Overview of ATTR Amyloidosis and Treatment Advances
Moderator: Mat Maurer Presenter: Julian Gillmore Discussants: Michael Polydefkis, Prem Soman
9:10 am
How Will Shifts in the Stage of Patients with ATTR-CA Affect Ongoing and Future Clinical Trials?
Moderator: Prem Soman Presenter: Mazen Hanna Discussants: Clemens Mittmann, Cynthia Welsh, Emmanouil Zouridakis, Franca Angeli, Jean-Michele Race, Jonathan Fox, Martha Grogan, Michael Polydefkis, Pablo Garcia-Pavia, Sam Tsimikas
9:50 am
Moderated Discussion: What can we collectively do for non-cardiac ATTR drug development?
Moderators: Rosalyn Adigun, Preston DunnmonDiscussants: Andrew Slugg, Benjamin Booth, Jeff Kelly, Jie (Jenni) Li, John Berk, Ken Sakushima, Laura Jawidzik, Michael Polydefkis, Michael Roberts, Michelle Campbell, Motiur Rahman, Norman Stockbridge, Pablo Garcia-Pavia, Rhea Lloyd, Sylvia Kuehn, Wiley Chambers
10:30 am
Racial and Ethnic Disparities in ATTR
Moderator: Frederick Ruberg Presenter: Michelle Kittleson Discussants: Keith Ferdinand, Keyur Shah, Victoria Sanjurjo
11:00 am
Patient Perspectives: Today's Unmet Need
Moderator: Isabelle Lousada Presenters: Amy Feinberg, George "Hoss" Christensen, Kristen Hsu, Michael Lane, Robert "Bob" GibsonDiscussants: Kristen McCausland, Robyn Bent
12:20 pm
Moderated Discussion: What Aspect of this Disease Have We Heard from Patients that are Not Being Measured?
Moderator: Mat Maurer Discussants: Julian Gillmore, Martha Grogan, Mazen Hanna, Michael Polydefkis
1:30 pm
Approaches to Future Clinical Trial Design
Moderator: Prem Soman Presenters: Adrian Hernandez, James Signorovitch, LJ Wei, & Pablo Garcia-Pavia Discussants: Ahmad Masri, Charu Gandotra, Clemens Mittmann, Dalia Dawoud, Emmanouil Zouridakis, Fran Cunningham, Jean-Michele Race, Julian Gillmore, Laura Jawidzik, Mat Maurer, Matt Meldorf, Michael Maitland, Michael Polydefkis, Michele Mercuri, Michelle Campbell, Sylvia Kuehn
3:10 pm
Moderated Discussion: Diversity in Research
Moderator: Frederick L. Ruberg Presenter: Isabelle Lousada Discussants: Alanna Morris, Keyur Shah, Mona Fiuzat, Renée Bullock-Palmer, Victoria Sanjurjo
3:40 pm
Clinical Trials, Drug Development, and Access
Moderator: Mathew S. Maurer Presenters: Sharmila Dorbala & Dhruv Kazi Discussants: Ahmad Masri, Dalia Dawoud, Fran Cunningham, Lynnette Henshaw, Megan Azzarone, Martin Cowie
Isabelle Lousada & Rosalyn Adigun
How We Work
The Amyloidosis Forum has established a collaborative framework with appropriate stakeholders, including government, academic, scientific, patient, and industry organizations, to foster scientific collaborations. The Forum convenes regular meetings and has defined both workstreams and working groups to focus on key areas. The Forum is committed to publishing the outcomes from these initiatives.
Thank You to our Supporters
Platinum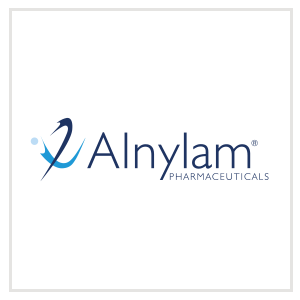 Gold
Bronze